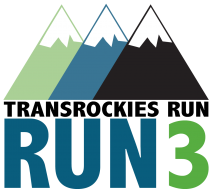 Aravaipa Running is excited to partner with Transrockies to raffle off an entry to their RUN 3 event, a three day, 58 mile epic stage race through the high altitude mountains of Colorado.  Entry for this race is normally $849!
How do I enter?
We are giving away the entry at the Crown King Scramble, the perfect training run for the 8,600 feet of elevation gain in Transrockies. Kick off your new years resolution by signing up for a great 50k, joining the training program and the weekend-long training camp! Raffle tickets will be given to Crown King participants as follows:
————————
Up to 3 Chances to Win!
The official coaching program and training camp will be led by experienced ultrarunner and multiple time (since he was 11!) finisher of Crown King,
James Bonnett
.  We are excited to have him back working with us to make this year's race better than ever!