Host Hotel
We are proud to partner again this year with the We-Ko-Pa Resort & Conference Center (formerly the Radisson Fort McDowell Resort) where we will be hosting our Friday afternoon/evening packet pickup from 1:00-6:00pm. We-Ko-Pa has special rate rooms available for race participants this year.  The hotel is approximately a 15 minute drive from McDowell Mountain Regional Park.
2016 Booking Link for Host Hotel
Call for a reservation at (480) 789-5300 ~ and ask for the Javelina Jundred room block in order to get the discounted rate.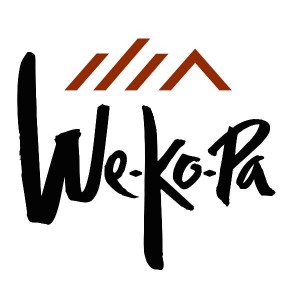 We-Ko-Pa Resort & Conference Center
10438 North Fort McDowell Road
Scottsdale/Fountain Hills, AZ 85264
(480) 789-5300
Camping
2016 Race Update
We are excited to again offer several camping and tent rental options at the 2016 Javelina Jundred.
Camping Passes
Camping passes are required for all camping units (one per unit). A camping unit is defined as a camping tent, RV, tent trailer or vehicle that is used for sleeping in. Tent camping passes are $25 each and include both Friday and Saturday nights. Vehicle camping passes are $30 and RV camping passes are $50. All passes will be available for pickup at the Four Peaks Staging Area beginning at 7:00 AM Friday morning on October 28. You will be issued a tent camping, vehicle camping or RV camping pass depending on the type you purchase with your registration. This pass must be prominently displayed on your camping unit (either the dash of your vehicle or attached to your tent).
Friday Camping Setup
The camping area opens at 7:00 AM for camping setup. You may drive in to unload & setup until 8:00 PM. Once supplies have been unloaded all vehicles must be moved to designated parking spots away from the tent camping area once setup is complete (Parking will be across the street at the Competitive Track Parking Lot).
There is a shower located across the street from Javelina Jeadquarters at the Competitive Track Parking Lot.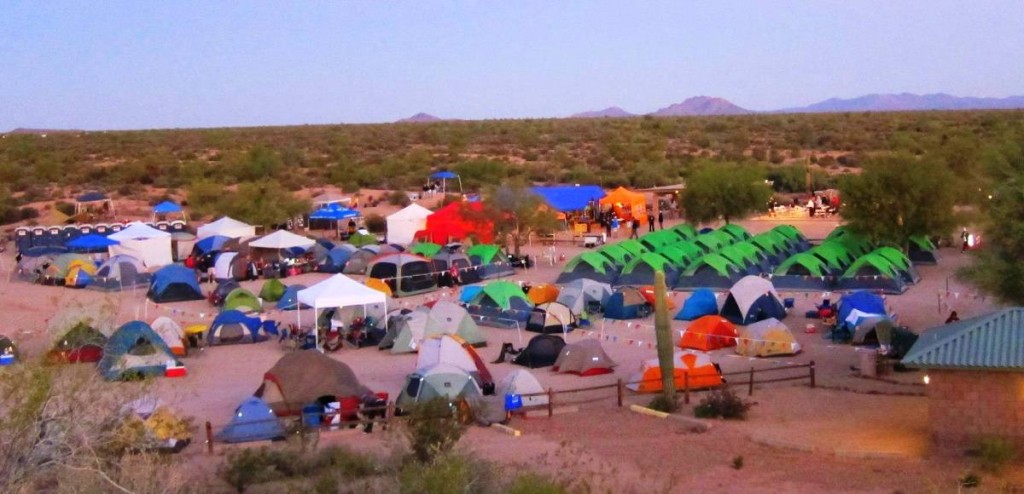 Tent and Cot Rental
Tent, cot and sleeping bag rentals will again be available for your convenience. These will be located directly next to the start/finish line in the Four Peaks Staging Area. You may reserve a tent and/or cot when you register for the race or sign-up with the link below.
All rentals will be setup when you arrive, so all you have to do is bring in your sleeping bag and gear and you will be all set. You may check in to your tent anytime after 7:00 AM on Friday, October 28th. Please see us at the timing tent for your rental pass. Tents will be checked into on a first come, first served basis. All vehicles will need to park in our designated vehicle parking area once you unload your camping supplies on Friday.
Small Tents
These are 7 feet by 7 feet, a simple two person camping tent that is tall enough to sit up in, but not to stand. Cot rentals are not available for small tents.
Large Tents
These are 8 feet by 12 feet and are large enough to stand up in (for most people) and may also fit one or two cot rentals.
Sleeping Bags
Our sleeping bags are rated for temperatures at the freezing point (32 degrees F).
Reserve a Tent, Cot or Sleeping Bag Rental
Javelina Jeadquarters: 2016 Site Map