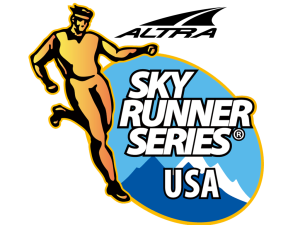 July 22, 2017
The Kendall Mountain run is part of the 2017 US Skyrunner Series and will feature a $2,500 prize purse and points in the Sky Series. Added in 2014, there is also an 11 Kilometer version that runs up to Deer Park and back to town. Experience the classic challenge that dates back to the 1908 bar bet! Join us in Silverton, Colorado this July.
Date: July 22, 2017 – 8:00AM Start
Distance: Kendall Mountain Run (12 Miles) or  11Km option.
Location: Silverton, Colorado
What: The 40th Annual Kendall Mountain Run features a jeep road climb starting from the mountain town of Silverton, Colorado at 9,318 feet to within 300 vertical feet of the summit. The course features a final scramble to the top of 13,066 Kendall Mountain and then returns back down to the finish in Memorial Park where runners are greeted with a barbecue and post race party. There will be a shorter 11 kilometer option this year for runners that will turn around at Deer Park.
Prize Purse
$2,700 Total
$1,000 for 1st, $250 for 2nd & $100 for 3rd place Male & Female
Registration
Online registration at Ultrasignup
Mail in Entry Form
Registration will be available at packet pickup on Friday and Saturday at the Grand Imperial Hotel.
Packet Pickup
4:00-6:00pm Friday, July 21, 2017
7:00-7:45am Saturday, July 22, 2017
Aravaipa Silverton Office
116 E. 12th Street
Silverton, CO 81433
Live Race Coverage
We'll be posting top runner results and coverage on the @aravaiparunning Twitter account. Follow us! Join in on the conversation and share your training by using the official hashtag: #KendallMtRun
About US Skyrunner Series
Tthe International Skyrunning Federation has brought some of the toughest alpine racing experiences to runners in recent years with 2014 being the start of the US Skyrunner Series. Consisting of races in three Skyrunning disciplines (Sky, Ultra and Vertical), the Series combines existing mountain races with new events created in the true spirit of Skyrunning. Find out more at US Skyrunning.
Volunteers
We are still looking for a few race day volunteers for our aid stations and post race festivities. Sign up here: Volunteer Form Kendall Mountain Run
Race Details
Kendall Mountain 12 Mile SkyRace & 11 Km Mountain Run
Saturday, July 22, 2017 – 8:00 AM
*The Bear Cafe will open at 6:00 AM on race morning with coffee & breakfast
Start at 12 Street & Greene
Finish at Memorial Park
Aid Stations
There will be two aid stations along the course that are each accessed twice. They will feature water, carbohydrate drinks, fresh fruit and other snacks.
Aid station distance chart:
| | | | |
| --- | --- | --- | --- |
|  Mileage Chart | 12Mile | 11K | Notes/Cutoff |
| Start | 0.0 | 0.0 | |
| Deer Park | 3.3 | 3.3 | |
| Notch | 5.7 | – |  11:30 AM Cutoff (Weather Permitting*) |
| Summit (Turnaround) | 5.9 | – |  No Aid Station |
| Notch | 6.1 | – | |
| Deer Park | 8.5 | – | – |
| Finish Memorial Park | 12 | 6.6 |  1:30 PM Cutoff (5.5 hours) |
*If summit conditions deteriorate due to weather or there are predicted incoming storms, race officials will turn runners around at the Notch prior to 11:30 AM.
Race Perks
Gender specific race shirt
Chip timed race results displayed at the finish line
Barbecue in Memorial Park at the finish
Points in the US Skyrunner Series
Post Race Barbecue
All finishers will receive a lunch ticket, additional tickets for family & friends may be purchased on site. Additionally, beer will be available for sale from SKA Brewing of Durango. All proceeds from the Barbecue & beer sales benefit San Juan County Search & Rescue.
Awards
Prize money to the top 3 male & female runners
Awards to 1st place male & female Silverton residents
Awards to 1st place age groups male & female (<20, 20-29, 30-39, 40-49, 50-59, 60-69, >70)
Race & Course History
"An earlier rendering of the dash up the mountain during Silverton's boom days — in August 1908 to be precise — predates the modern day version of the race. On Monday, August 24, 1908, miner Neil McQuieg raced to the top of 13,066-foot Kendall Mountain and back to town on a bet that he could do it in less than an hour and a half. He lost the bet, but only by a minute and 42 seconds." Read the full story…
Results
2016 | Kendall Mountain Run | 11K
2015 | Kendall Mountain Run | 11K
2014 | Kendall Mountain Run | 11K
2013 | Kendall Mountain Run
2012 | Kendall Mountain Run 
Previous Years | Kendall Mountain Run
Course Records
Kendall Mountain Run (Current Course)
1:34:59 Joseph Gray (2014) – Men
1:55:27 Stevie Kremer (2015) – Women
Old Course (Finish at City Hall)
1:34:55 Sheldon Larson (1988) – Men
K2 Double (not held since 2013)
4:09:26 Erik Skaggs (2013) – Men
4:38:15 Keri Nelson (2010) – Women
Photos
2016 | Aravaipa Photo Gallery
2015 | Aravaipa Photo Gallery
2014 | Aravaipa Photo Gallery
2013 | Aravaipa Photo Gallery | Ray Dileo
2012 | Aravaipa Photo Gallery | Ray Dileo | Criss Furman | Rachel Iacomacci | Anthony Culpepper
Videos