2014 Race Video by Project Talaria
Javelina Jundred
100 Miles
100 Kilometers
Oct 29 – 30, 2016
Fountain Hills, Arizona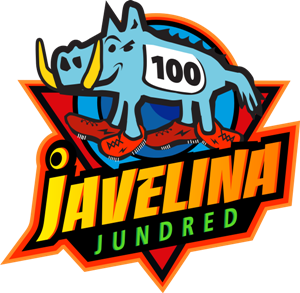 The Javelina Jundred is the original costumed 100 mile trail run party. We are celebrating our 14th edition on October 29-30, 2016! The 2016 edition will be a "Future" race of the Ultra-Trail World Tour. The race is held on a new 20 mile rolling single track trail course comprised mostly of the Pemberton Trail in beautiful McDowell Mountain Regional Park near Fountain Hills, Arizona.
Join us for the ultimate social 100 mile trail run!
Friday, October 28
7:00 AM – Javelina Jeadquarters opens for tent check-in and camping setup
1:00 PM to 6:00 PM – Packet pickup at We-Ko-Pa Resort in Fountain Hills, AZ.
8:00 PM – "Lights Out" and quiet in camp
Saturday, October 29
4:45 AM – Packet pickup begins at Javelina Jeadquarters at McDowell Mountain Regional Park. Pre-race foot taping available in medical area.
5:45 AM – Drop bags for Jackass Junction are due at start line.
6:00 AM – 100 Mile race start (bring headlight or flashlight to start)
7:00 AM – 100 Kilometer race start.
12:00 PM – Sub sandwiches available at Jeadquarters aid station.
4:00 PM – Pizza available at Jeadquarters aid station.
8:00 PM – Burgers available at Jeadquarters aid station.
Sunday, October 30
6:00 AM – 100 Mile Runners: Four loop cutoff (80.65 miles) – Runners must start loop five by 6:00 AM (24 Hours) / 100 Kilometer Runners: Two loop cutoff (41.75 Miles) – Runners must start loop three by 6:00 AM (23 Hours)
6:00 AM – Sub 24-Hour Buckle Cutoff
12:00 PM – 100 Mile & 100 Kilometer Cutoffs